Cedar Valley Shingle Siding Panels
Handcrafted with the highest grades of Western Red Cedar
---
Truly great buildings are designed and constructed to stand the test of time. That's why leading builders and architects choose Cedar Valley siding systems for their finest projects. No outside wall treatment, natural or manufactured, protects better or more beautifully. Our complete exterior siding systems consist of handcrafted eight-foot panels, matching corners, radius flares, column wraps and decorator shapes, all constructed using 100% Western Red Cedar shingles mounted over an integrated fiberglass mat laminate onto a strong plywood backing. You get natural beauty and long-lasting protection down to the last detail.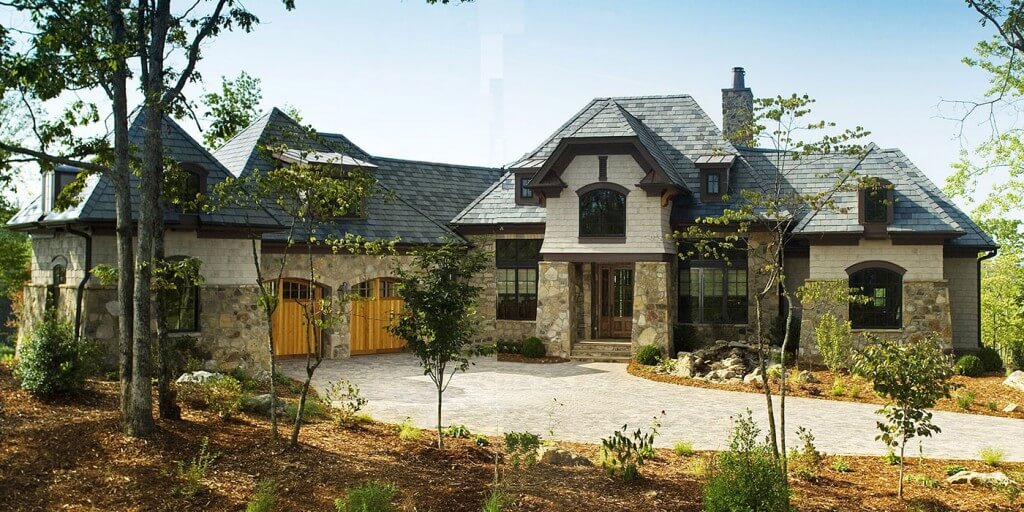 ---
For generations, the preferred choice of builders for its beauty, durability, and ease of handling during construction. Native to the Pacific Northwest, Western Red Cedar trees flourish in nature's harshest conditions. They are naturally resistant to pest infestation and decay and are one of nature's best insulators.
We handcraft panels in eight-foot lengths in a wide variety of shingle styles. Installation is quick and easy, up to six times faster than individual shingles, saving significant labor costs. The one-piece plywood backer is easy to handle, and the smooth back surface makes marking and sawing quick and accurate.
Our patented panels' design and construction eliminates seams and helps prevent moisture penetration with no caulking between full panels.
Cedar Valley's panels contain a breathable shield that provides additional long-lasting protection and decay resistance. This "3rd Layer of Protection" has been a part of our panels for over 30 years and is one reason why our proven design has never changed. No other panel manufacturer can say this!
The "Boston Weave" construction of panel accessories provides added strength. This construction contributes to a premium finish and offers ultimate design flexibility while enhancing speed and ease of installation.
Properly installed, Cedar Valley shingle panels and accessories provide low maintenance protection and beauty for generations. Our siding systems have warranties of up to 50 years and are certified in ASTM testing to withstand winds up to 192 mph. Our panels passed California State Fire Marshal Wildland Urban Interface (WUI) fire testing to give you added peace of mind with a fire resistant exterior siding.
Cedar Valley shingle panels and accessories are available in hundreds of factory-finished stains and colors. Because only 100% on grade Western Red Cedar is used in our panels' construction, we create a natural surface by cross-grain sawing, so stains penetrate our shingles deeper and paint covers more evenly. You get a superior finish that will hold its color and protect the wood longer.
---